Cash For Gold - WE ARE OPEN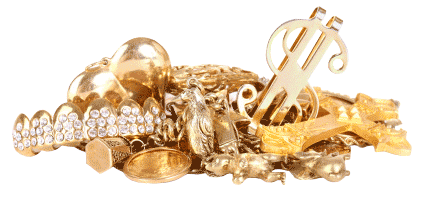 Estate Appraisals &
Jewelry Liquidation
Estate Appraisals and Liquidations
The Gold Buyers of Pittsburgh is one of the only companies in Western Pennsylvania that specializes in the liquidation of estates that contain precious metals, diamonds or numismatic coins.



The demand for estate liquidation is growing due to the over 116 million individuals who are 50 years of age and over. The dramatic increase in prices of precious metals have lead many of these seniors to invest in items which will leave billions of dollars in investment grade gold, silver, platinum, and coins as well as jewelry and diamonds to be liquidated. We have experience in the appraisal, accounting, transfer, shipping and finally liquidation of large estates containing these valuable assets. The dilemma of handling and liquidating a family members estate can be a daunting task. One of which requires professionals with experience in different asset classes. Most estate liquidators do not have the experience to properly appraise and liquidate your precious metals, diamonds and coins for the highest possible return. You might be out of state and find it hard to deal with the liquidation during such a stressful time for family members.

The Gold Buyers of Pittsburgh has worked with estates in multiple state jurisdictions through bank trustees and court appointed attorneys to verify, appraise and liquidate single estates with values of up to $1 million dollars. We have the ability to quickly liquidate these assets if desired or give the client a current real time value of estate.


Why should you choose The Gold Buyers of Pittsburgh?
The majority of estate liquidators specialize in real estate, furniture, antiques and other household items. Estate and probate attorneys normally handle paper assets such as land, cash, stocks, bonds and mutual funds. Both of these groups do not have the knowledge or ability to liquidate large amounts of precious metals, gemstones and coins.


We will get you the highest possible value available either through wholesalers, auctions, retailers or refiners.


We are fully insured.


The estate could be liquidated entirely at one time or slowly over time to take advantage of market fluctuations.


We offer you 100% confidentiality and privacy of your appraisal or liquidation.


You have the ability to consign certain items with us in order to try and obtain retail prices at a much higher rate of return. We currently have 7 area locations to help you showcase and sell your items.


You will work directly with our experienced staff. A lot of estate liquidators will have 1st right of refusal on items they auction from estates. This will lead them to make you believe the items are worth less than they are so they can the sell them to us later at a huge profit.


The estate liquidation business is totally unregulated and many grieving families can be taken advantage of at a very vulnerable time. The price of precious metals have skyrocketed in the last decade so even a small pile of old gold and silver coins and jewelry can generate thousands of dollars in profits. You could potentially lose out on large amounts of cash that your loved ones would have wanted you to have.


We offer the option to work on a straight percentage fee, based on the total sale price of your items. So the more money you receive for your valuables, the more we make too. No conflict of interest exists with our business relationship.


We can provide references from previous clients, bank trustees and attorneys who have worked with us in the past liquidating 100's of thousands of dollars in precious metals, diamonds and coins.
Please contact us at (412) 229-8379 for more information.